Learn to avoid the lure of easy money as you consider career moves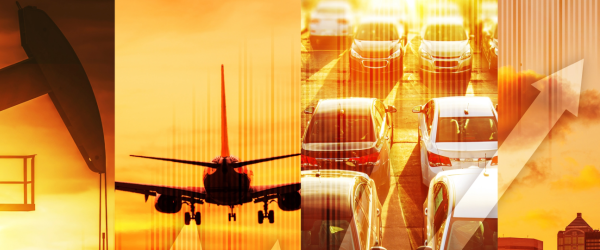 With the United States' unemployment rate hovering at four percent and a scarcity of skilled labor, there's never been a better time to consider a career move.
Picture this: You've just been contacted by a search firm with a job opportunity that sounds too good to be true from a compensation perspective. What do you do?
First of all, congratulations! You've been recognized for your expertise and skill set in your field, and have been identified as a high-priority target by that recruiting firm. There will be an array of fine details you'll need to consider throughout the recruitment journey, including but not limited to compensation. While it should certainly pique your interest, compensation shouldn't be the only factor you consider.
We find that A-players make career changes based on four reasons: the Company, the People, the Job and the Opportunity. As you consider your next move, I encourage you to weigh these four criteria with the long game in mind. Let's explore:
Company: Does the organization have a brand name? Is it known as a leader and innovator in its industry? How will its name look on my résumé? What is its growth trajectory? Its performance goals? Does the company have a history of overhiring in strong economic periods? Joining a new organization is an investment in your future. It's important to identify and assess opportunities this new organization might present. The compensation may be substantial, but it could be all for naught if the new company cannot help boost your value in the marketplace based on brand name, acquired skill set or opportunities for growth.
People: Does this company have a history of promoting individuals on its existing team, enabling them to gain more responsibilities, exposure, influence, leadership and benefits? Does the hiring authority have a history of promoting people in her immediate group? As you evaluate any role, you'll want to see a history of people being promoted as merited, as it shows that you could be tapped to handle roles of greater responsibility. It's also important to evaluate the tenure and career growth of individuals in roles similar to the one for which you're being recruited. Have they earned promotions, increased compensation and greater responsibilities across the organization?
Job: It's easy to overlook a job's future benefits if you're focused solely on compensation. Be sure to evaluate the position's roles and responsibilities – such as what the day-to-day objectives consist of, what challenges will be expected of you to solve, and what impact solving those challenges will have on the organization and your evolving career. You also need to be familiar with your potential reporting structure and the resources which will be available to you. Without understanding these elements of the role, you might find yourself in a no-win situation, no matter the compensation.
Opportunity: Evaluate any potential job holistically. Yes, you need to know the details of the compensation package, but beyond that, it's imperative to know the role's possible benefits. If you achieve the goals the organization sets for you, what comes next? Increased salary, promotions, stock options? What's the salary increase you can expect – and where does that role lead within the organization? You might be in a situation where you're offered an acceptable salary now, but today's compensation might not reflect your true value to the organization in two or three years. Assess the long-term opportunity this role provides well beyond any current compensation offer.
With the big picture in mind, try to avoid making a career decision solely based on compensation – an element we consider just a piece of the puzzle. A flashy compensation package is built for short-term gain but not necessarily with a long-term vision.
Here's an example we've seen time and again: a raise of 15 to 20% realized in the short term amid a move to an organization that has shown a history of overhiring during strong economic periods. That phenomenon can lead to a quick layoff if – or when – the economy stalls, resulting in a much greater personal loss. Don't fall into that trap.
Ultimately? Identify opportunities which meet your compensation expectations, making sure to evaluate the long game as you work toward a wise decision for your career.