Talking about compensation in 2022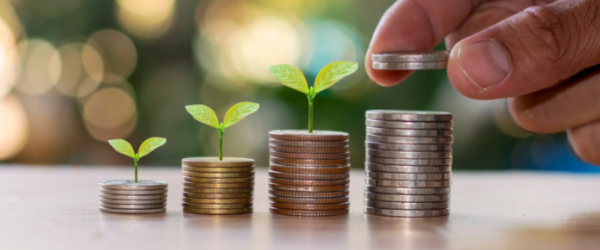 While the economy fluctuates, executive leaders are having to continually adapt their strategies to conquer emerging challenges in their organizations.
Most recently, inflation, coupled with labor shortages spanning most industries, is resulting in above-average compensation expectations. This spike is not exclusive to the service industry or entry-level professional work; executives now expect heightened salary offers just to pique their interest in new opportunities.
Jacob Watkins, associate practice leader at Charles Aris, stays open and honest with anyone talking about compensation, and says he prefers to manage expectations from the start.
"If candidates tell me a number that is far above what we're hearing and seeing from others at their level, I feel I'd be remiss not to share that- with supporting data," he explained. 
"On the client side, if their offer is meaningfully below market for the level of talent they're trying to attract, I share that and do my best to challenge them on either changing their expectations on profiles or raising their compensation."
Sarah Becker, vice president of fulfillment, added that "leveraging tools and data to share with clients and candidates is critically important" when talking about compensation, and using this data to thoughtfully guide discussion is a "great way to build partnerships."
Another important thing to keep in mind is the non-monetary value of the role itself.
According to Julia Opaleski, associate practice leader, if a candidate's salary expectations are not being met, then the "culture, trajectory and scope" of the position, as well as the "exposure to leadership," become even more important to the conversation.
As Julia collaborates with candidates, she makes sure to emphasize her client organizations' stories and values to help the potential new arrivals envision how they fit in and what difference they can make in their new role. Finding executives that align personally with an organization is often the best selling point for all parties.
While healthy client-candidate negotiation is always the best way to determine salary, these are our biggest takeaways for anyone talking about executive compensation in 2022:

Consider non-monetary value: Having a strong workplace culture and a plan for upward mobility should be considered alongside salary.
Factor in the state of the market: Anyone discussing compensation should manage their expectations based on the talent market and economy.
Stay open to creative candidates: Without compromising on experience, consider opening search parameters or working with a recruiter to find the best person.
To assist leaders in the nine industries we cover, Charles Aris publishes a series of offer reports. These reports serve as a resource for executive talent and hiring authorities interested in reviewing compensation data we've collected from our partners. Learn more here.